BEST ITSM for CEE MARKETS
Ready to use within 20 min from installation
No paperwork to start 1st business
Kickoff MDF for new Partners
I want to become a partner
Axence is a great partner to do business with. They are highly involved to help and encourage us as a partner. Our customers like simple and transparent licensing and pricing model of their products which is a big value to successful business.
WE WON THE TRUST
OF MORE THAN 3,500 CLIENTS
AXENCE OPERATES IN THE PUBLIC AND PRIVATE SECTOR
DYNAMIC

increase in sales

3500+

regular clients

WORLDWIDE

presence

16+

years on the market
AXENCE NVISION® GATHERS AND MONITORS INFORMATION IN YOUR NETWORK
6 MODULES OFFER A COMPREHENSIVE SOLUTION FOR YOUR NEEDS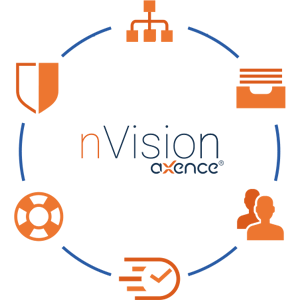 NETWORK

Monitoring of network devices

INVENTORY

IT Asset Management

USERS

Company data security and employee performance

HelpDesk

System of notices, chat room and remote help

DataGuard

Data protection against displacement

SmartTime

Time management and employee activity measurement
Functionalities
available to every user
AdminCenter
Command and security center
WHAT'S SO SPECIAL ABOUT OUR SOFTWARE
Add nVision to your portfolio
to multiply your earnings
PERFECT FOR EUROPEAN/CEE MARKET

Software is compliant with local norms and international regulations, helps to meet GDPR requirements and ISO 27001 standards. We develop native language versions for promising markets.

FITS TO THE MICROSOFT SOLUTIONS

Our software integrates with Microsoft AD, covering Windows based environments. Can be sold as a perfect complement to the Microsoft solutions and services.

QUICK SALE & IMPLEMENTATION PROCESS

Axence delivers complex support for business: marketing support (MDF), leads, access to tools enhancing your margin (Sales Calculator).

ON PREMISE ENVIRONMENT

Manage all your data, resources and services locally. No 3rd party vendor viewing your data. No need to use cloud solutions. Only telemetric data.
nVISION IS PERFECT FOR PARTNERS LIKE:

IT RESELLERS / INTEGRATORS
selling software of any type

Cybersec Resellers
specialized in cybersecurity solutions

MS Partners
providing Microsoft services & products

Security Auditors
and consulting companies
nVISION IS PERFECT TO CROSS-SELL
WITH SOLUTIONS LIKE:
DLP
nVision is close to cybersecurity area as it offers DLP-like features; non-competitive to typical DLP solutions adding more log and insights
Antivirus
nVision is not a competition to antivirus software, but would be a good addition because it delivers more logs and information of user behaviour
SIEM
nVision has built-in alarms and can deliver single reports / incidents logs further for SIEM to be analysed (also can be loaded to syslog, Graylog, Kibana and suchlike)
MDM/EMM
nVision can be inline with MDM/EMM systems, adding powerful features like monitoring user activity, inventory management, helpdesk or DLP-like features.
Microsoft
nVision can be complement to the MS solutions in the areas of End User's device (PC, workstation) monitoring, activity monitoring and software license management
BUILD YOUR BUSINESS WITH AXENCE AND SELL MORE!
Gain new leads and sales, expand your offer and benefit from our premium reseller package
HIGH DISCOUNTS

One of the best commercial terms on the IT market. New sale and dynamic growth opportunities.

MARKETING FUND

Dedicated budget for Partner's activities, both new ones and existing

MANUFACTURER'S INVOLVEMENT

Package of sales tools, including webinars, leaflets, conferences and direct sales support at the client's premises provided by Axence experts

CERTIFICATION & ADVANCED TRAINING

Sales and technical paths to enhance Partner skills confirmed by Axence Certifications

CLEAR RULES OF COOPERATION

Transparent and equal rules for Sales Project Reservation for all Partners

SELLER BONUS FUND

Additional remuneration for your most active sales persons
How it works
SEE HOW EASY IT IS TO PARTNER WITH US

Contact us
Discover the detailed conditions of cooperation and basic information about the product

REGISTER PROJECTS
Work with us on the verification of client requirements and use the tools supporting the sales process

MAKE MONEY
Receive attractive margins on selling licenses, maintenance support and additional services
become an Axence partner
We will contact you at the earliest convenient time!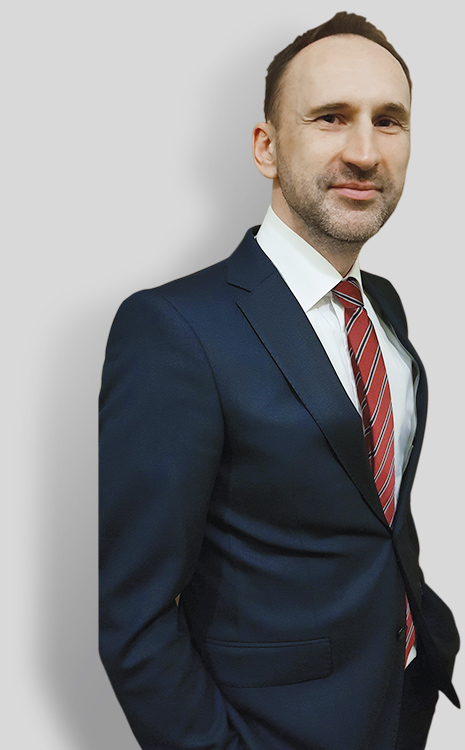 Piotr Wrona
Head of International Partner Channel
Privacy Policy
The Controller of the personal data is Axence Sp. z o.o. Sp. j., with its registered office and address in Kraków (30-527) at ul. Na Zjeździe 11, entered to the Register of Entrepreneurs kept by the 11th Economic Division of Krajowy Rejestr Sądowy (KRS, National Court Register) at the District Court for Kraków – Śródmieście in Kraków, under the KRS No. 0000314005; NIP (Tax Identification Number): 6751399589.
Personal data shall be processed for the purposes of sending commercial information about the products and services of the Company. The consent is voluntary, and may be withdrawn at any time, however, such withdrawal shall not affect the legitimacy of processing conducted on the basis of the consent before its withdrawal. The consent may be withdrawn at the following email address: dane.osobowe@axence.net.
You have the right to access your data, also to obtain the copies of data, the right to data portability, the right to clarify and erase your data, and the right to restrict their processing. You have the right to lodge a complaint with a supervisory authority. You have the right to object to the processing (when the processing is performed pursuant to Article 6 section 1 letter f of GDPR).­­­