New features and improvements
in Axence nVision®
SECURITY
Inventory module - Windows Task Scheduler monitoring
Network module – Windows services monitoring
NETWORK VISUALISATION
Network module – information about connection between switches and network devices
HELP DESK
rebuilded notifications
linking of tickets
In 9.2 version we have added Windows services and Windows Task Scheduler monitoring with alerts about new entries on both lists. It allows to warn admin about possibility of implanting malware in operation system earlier. New features expanded list of already existed Axence nVision® security functions: applications blocking and startup commands monitoring.
New Axence nVision® also deploys information about devices connected to manageable switches. Moreover HelpDesk module gained a few new features.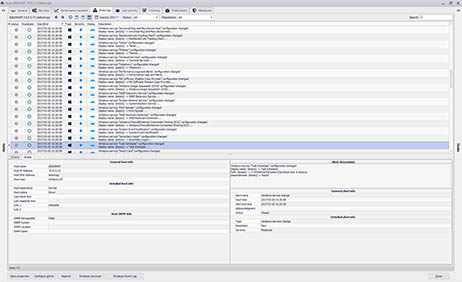 Windows Task Scheduler and Windows services monitoring brings new possibilities of warning about Trojan horses and worms which stitches up in system services. Common malware – Zlob or Stuxnet – acts like this– and their aim is to sustain in computer memory. New feature enables to configure alerts about new entries on both of lists.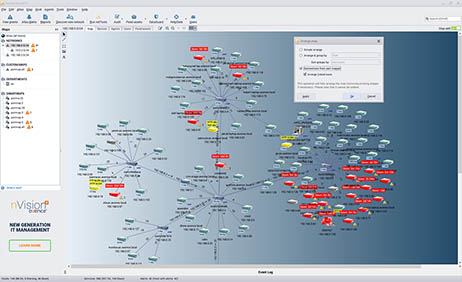 Information about connection between manageable switches and network devices (Network module) allows to make a visualization of connections between switches with information about numbers of computer ports to which network devices are connected.