Take Your Network Security to the Next Level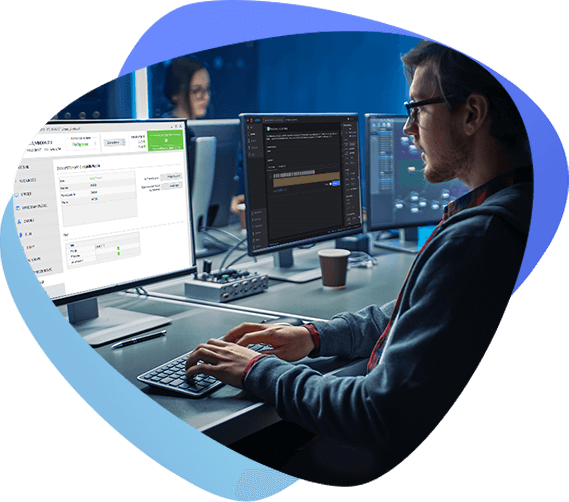 Integration with security lists
Secure login
Remote drive encryption
Detecting suspicious user activity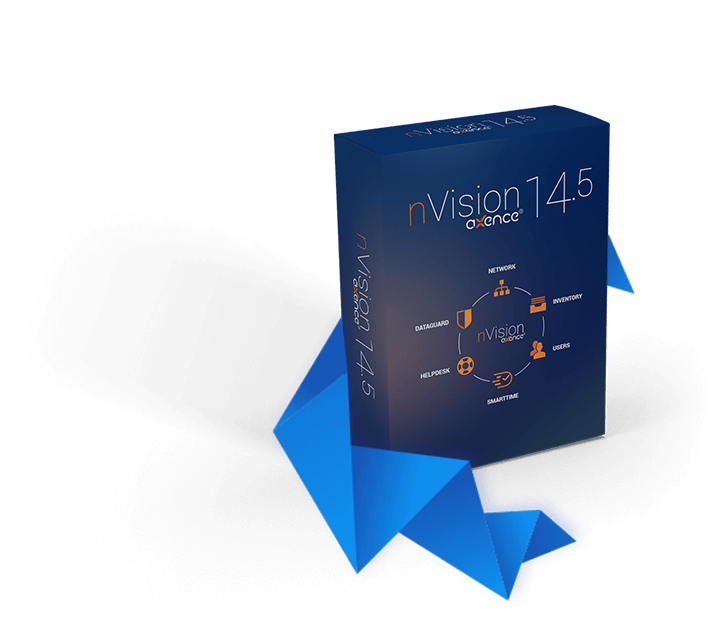 At Axence, we're constantly innovating and improving our security solutions to meet evolving needs of our clients. With nVision 14.5, we're delivering on that promise once again.

Our latest release offers a wide range of advanced security tools and functionalities designed to bolster your security architecture and safeguard your sensitive information. With improved login and authentication mechanisms, seamless integration with CERT lists, and remote encryption with BitLocker, you can rest assured that your data is in safe hands.
Take action now and upgrade to Axence nVision® version 14.5 for the ultimate security experience.
Changelog
See the full list of changes and new functionalities!
nVision
Multifactor Authentication (MFA):

•

MFA required for logging into the nVision desktop console

•

Sending authentication code (6 digits) via email and/or SMS. Support for both phone numbers in the user profile (landline, mobile)

•

Defining a time limit for storing the user's login

•

Emergency access to the console - possibility to bypass MFA authentication if nVision console and nVision server are installed locally on the same machine

User password requirements in nVision:

•

Setting the password length, use of uppercase letters, numbers and special characters

•

Auto-forcing a password change when someone logs into the desktop console with a password that does not comply with the requirements
Users
Jiggler and other suspicious activity detecting:

•

Detecting when a user solely moves the mouse or has the same key pressed for 15 minutes

•

Universal mechanism for examining user behavior, detecting all popular jigglers on the market and future jigglers that work on a similar principle

•

Defining an alert on detecting suspicious activity and displaying it in reports

•

Enabling screenshots for the user, which will run automatically when suspicious activity is detected

Integration with external website blocking lists, in particular the CERT list

•

Mechanism for global distribution of a consolidated list of blocked websites to all Agents

•

Creating website blocking lists shareable between atlas, groups and users

•

Improved performance of website blocking lists

•

Auto-download of dynamic website blocking lists as a TXT file from any designated address

•

Default dynamic list to start with CERT (manual enabling required)
Get started with the new version